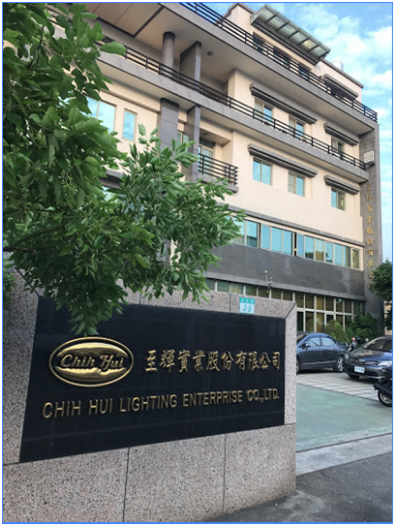 Chih Hui Lighting Enterprise was founded by Mr. Tang Jin Zhong in 1986.
In the previous years, the company is mainly focused on Melamine cutlery production.
The enlargement of the factory in 1993 marked the beginning of Chih Hui ascent into the automotive industry.

Nowadays, besides producing Automobiles and Motorcycles Lightings, we also expand our business in Vacuum Electroplating and Reflectors Production.

Through outsourcing, our works are already wide-spread over the world.

IS

O 9001:2000 in 2003
ISO 9001:2008 (C

NS 12681) in 2009
ISO/TS 16949:2016 in 2021
Creating Automotive Lighting with Infinite Possibility
We are the
BEACON
of your way
.

by Mr. Tang Jin Zhong - The President





.
Innovative
Adhere to tradition with advanced technology
Well-prepared
Over 30 years experience
equipped with manipulators & peripheral equipment
About 125 employees, 24 Hrs working
Allegiant
Quality assurance
On time delivery
Customer-oriented
C

ertainty

H

umility

I

ntelligent

H

onesty


H

istorical

U

nique

I

nnovative

TYC Brother

Ta Yih Industrial

Juo Ku Technology

Tong Yang Group